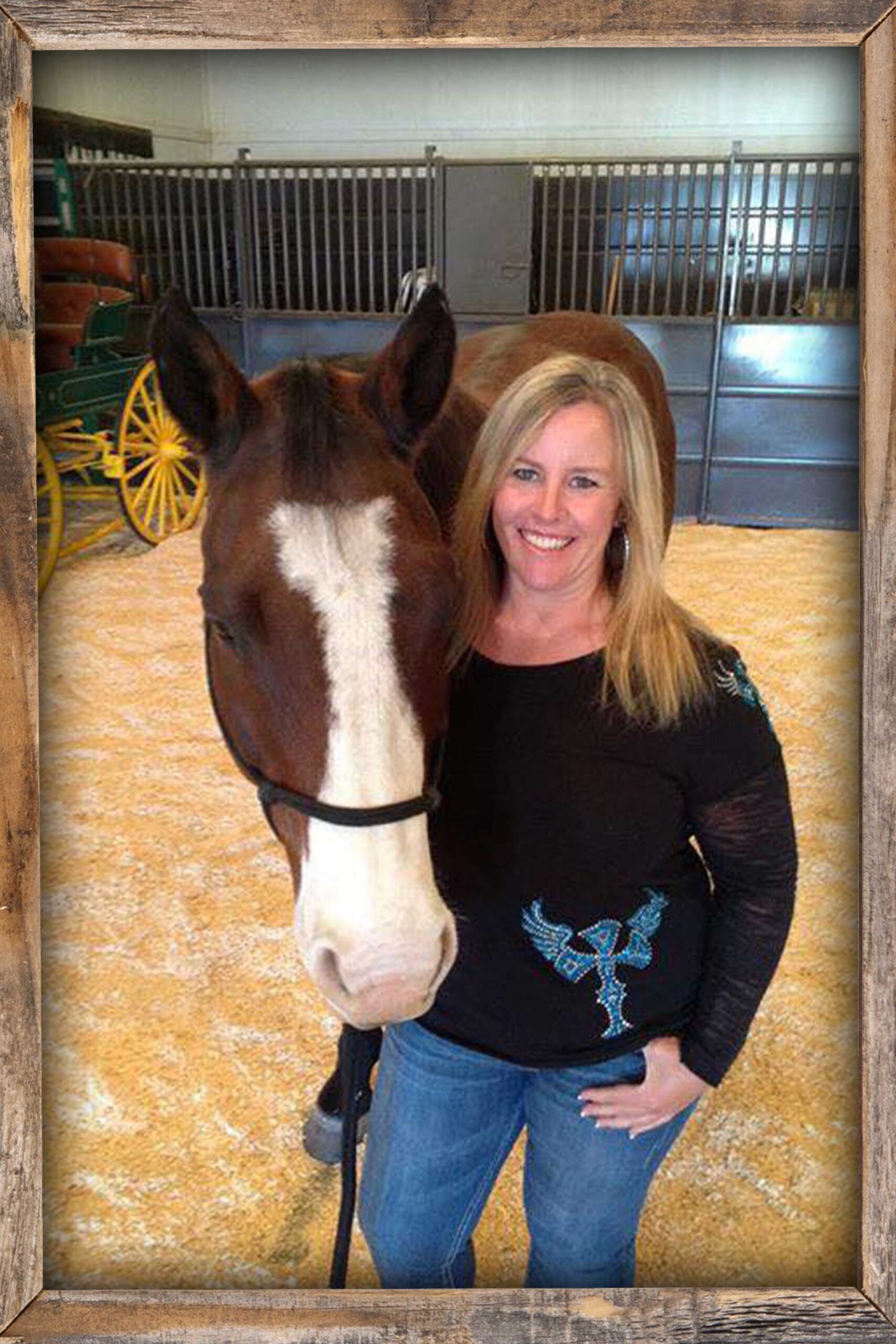 The equine sports therapy technique used and taught to students at Top Performance Equine Sports Therapy was developed by Kenneth "Buster" Harlow from Gillette, WY. Buster received his training for human therapy at the Mueller school of Holistic Arts in San Diego, ​California, in 1985.
One day Buster had an old friend come in…an old duster…that had busted his neck in a rodeo. He'd never had surgery done and couldn't turn his neck to the right. So Buster worked loose some muscles way deep inside his neck and his head turned. His friend asked if he could do the same for his horse.
Not knowing how sports therapy would work on a horse, Buster decided to give it a try. After studying the horse's anatomy, skeletal and muscle structure, Buster found that the same therapy was beneficial to horses. Buster developed a technique that is totally unique in itself. He developed his own way of working with horses, using the same techniques successful in human sports therapy. He had found that in many ways equines and humans are closely related when it comes to methods of healing.
Buster developed special skills in equine massage therapy. Teaching equine sports therapy in schools in the United States as well as Canada, Buster thoroughly enjoyed and loved all his students. And the horses and riders he fixed.
Buster passed away August 23, 2007.
Top Performance Equine Sports Therapy is owned and operated by Rhonda Evans from Piedmont, SD. Rhonda is a former student and business partner of Buster Harlow.
Rhonda is an instructor and trained professional in human, equine and canine sports therapy. Rhonda graduated from Scientific Massage School in Rapid City, SD for Human Massage Therapy in 2000. She also attended Buster's Equine Sports Therapy School. Buster and Rhonda became partners and worked on human and equine clients and taught equine sports therapy schools for several years. Rhonda apprenticed under Buster's leadership until his death in 2007. Rhonda has continued to teach Buster's unique sports therapy technique to students, as well as performing sports therapy bodywork on equine athletes and their riders.
Rhonda now travels across the mid-west setting up at Equine Events from Rodeos, Team Ropings, Barrel Races and AQHA Shows.
Have a question?
Shoot me a message